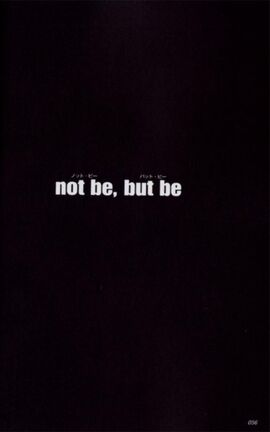 Hello Avatar wikians. By the name of the blog, I guess you can already guess what this blog is about. I'm currently working on my upcoming fanon named To BE but Not to BE. I've just finished my first fanon named
The Adventures of Omar
. Now I'm really excited about writing my new fanon To BE but Not to BE. My expectations for this fanon will be way higher than the expectations I had for TAO. I can promise you that this fanon will be better than TAO. BlackMonkey and Annawantimes have already decided to be editors of the new series. Both of them are great fanon writers.
To BE but Not to BE follows the story of a boy named Elquiorra, who is the successor of Avatar Korra. Elquiorra is described as being very nihilistic ,but his views changes as he meets new friends. The antagonist of the series is an organization that utilizes a special form of energybending called Biobending. The leader of the organization is called The Death God and is on a conquest to take over the world. The Death God's goal is to invade cities and brain wash the citizens next generation so that he can be viewed as a real God. The series takes place 102 years after the events of Avatar :The Legend of Korra.
To BE but Not to BE is expected to be released on January 28th 2012. Hopefully this will be an enjoyable fanon.